Run a Private Tournament
You may want, for any reason, to have your tournament stay private, hidden.
Things are really simple on Toornament: your event status is set to Draft by default, until you Publish it and then, make it public.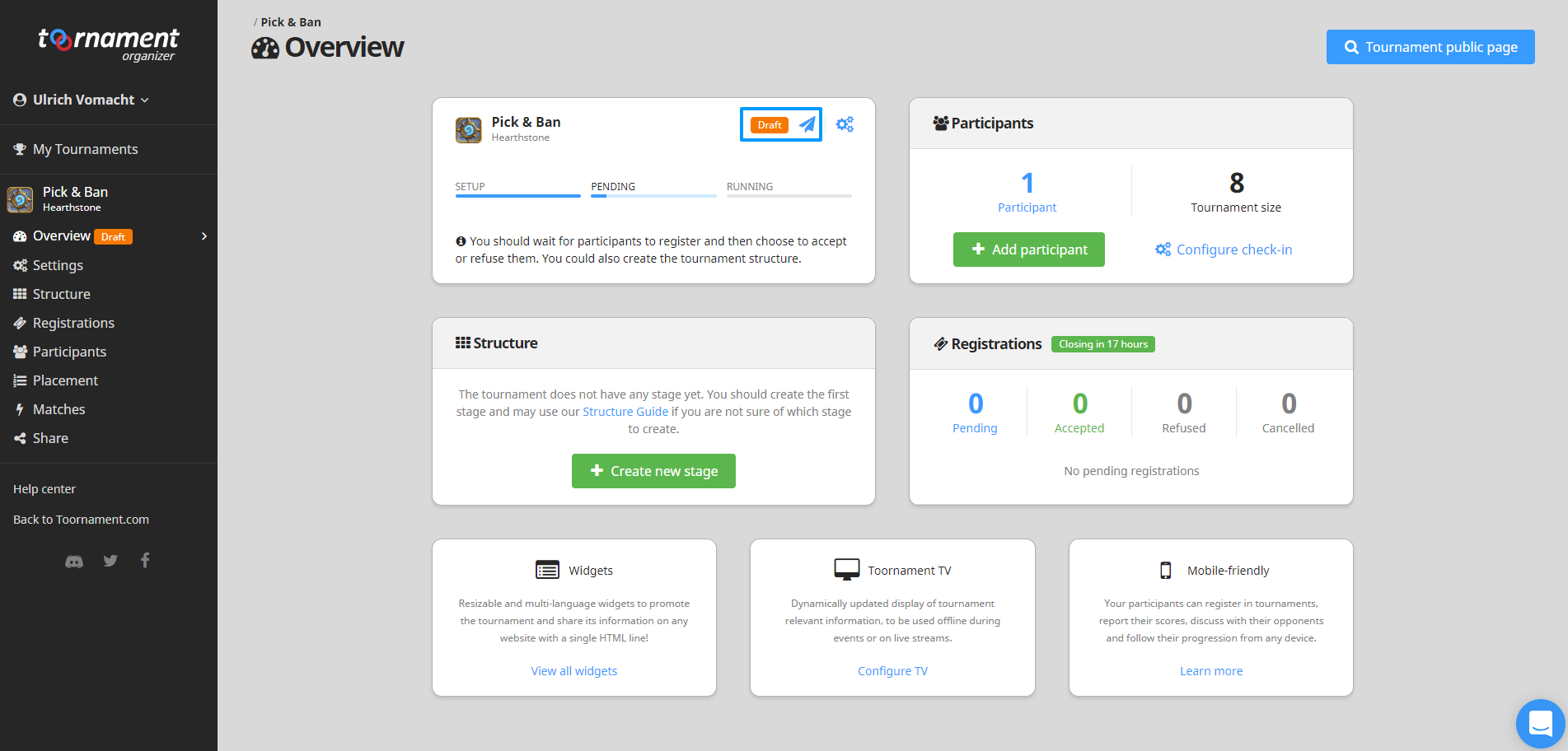 What are the differences?
A Public tournament will be indexed and appear in the search results of our website and mobile application.
A Private tournament will be 100% functionnal, but won't appear in our search results. You can still share its URL to your participants and admins, they just won't be able to find it on their own.
Note that you can toggle between the Public and Draft status at will!
---
---