The Widgets
Every tournament created on Toornament.com comes with its widgets for you to use. There are currently four different ones, that all have a specific purpose.
Resizable and available in 7 languages, they can all be added with a single line of HTML code to any website, for you to easily display all information to any passer-by!
The Registration Widget
Available in Dark or Light mode, this widget is a simple button allowing you to redirect wanna-be participants to your tournament for them to register:
The Tournament Widget
This generic widget evolves as the tournament goes, to display information before it starts, latest and upcoming matches during the event, and the Winner when the tournament is over. No further action is required on your side, as it automatically updates as the status of the tournament changes.

These are the same widget, displaying dynamic information depending on the advancement of the competition; before it starts, while under way, after it's over. They are here presented in a "side-bar sizing", but also display upcoming matches or latest results if in a bigger embed:
The Stage Widget
You may choose any stage of your tournament to get displayed with this widget. Display will then depend on the type of stage selected, but it can accomodate any kind of stage!
The Schedule Widget
Use this one to display your detailed match schedule! You may also filter the dates to only display a fraction of the matches!
On your website!
As stated before, including one of our widgets on your website only requires you to add a single line of HTML, that is automatically generated under the "Share" menu, both in the Organizer Dashboard and the Public Pages of the tournament. Width and Height can be changed to accomodate the display you wish to provide to your audience, and the result is awesome: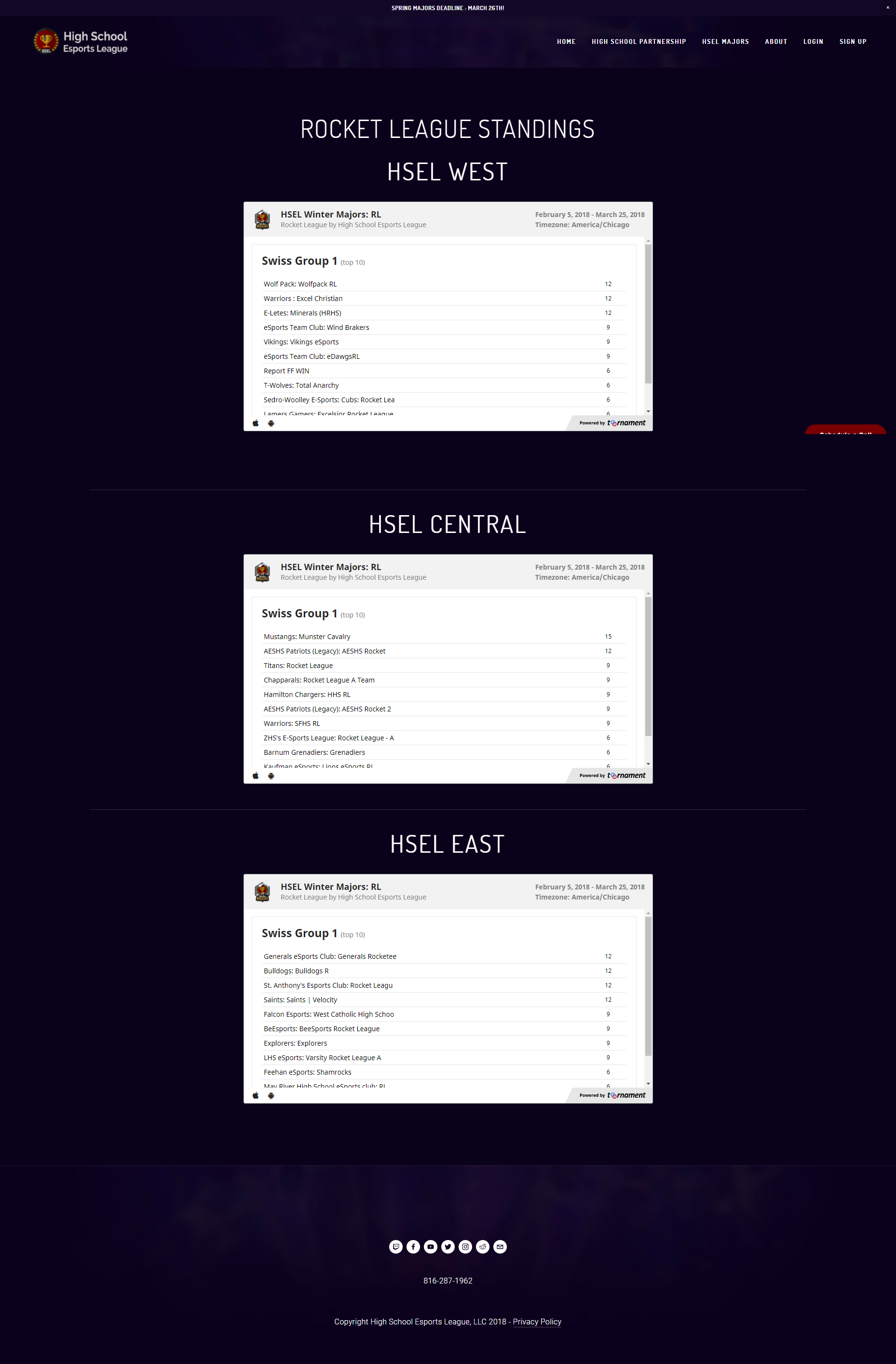 ---
---