Introducing the Double-Robin format
Sometimes, you need an original match format to spice up things. Fancy double Round-Robin? This format provides more matches for your participants and finer sorting output for you. Here's how to enable it:
Structure
Pick a compatible structure, Round-Robin and Double Round-Robin are available in "Round Robin Groups" (duh!) and "Leagues" only.
Groups
In the Structure menu, click on "Configure" for the stage you want to change: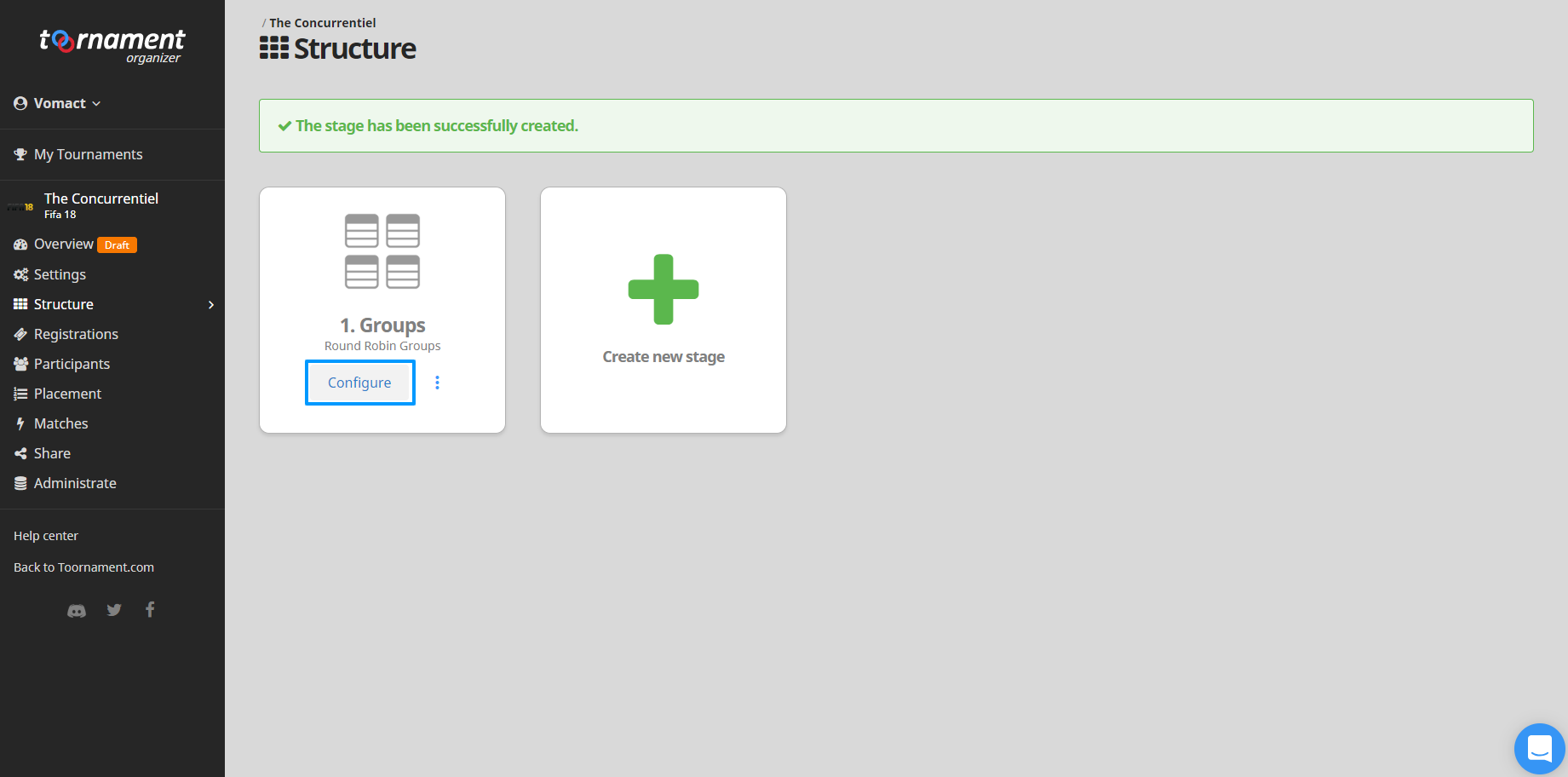 Pairing
Under the Advanced Tab, you can now change the Pairing Method in the top-left corner: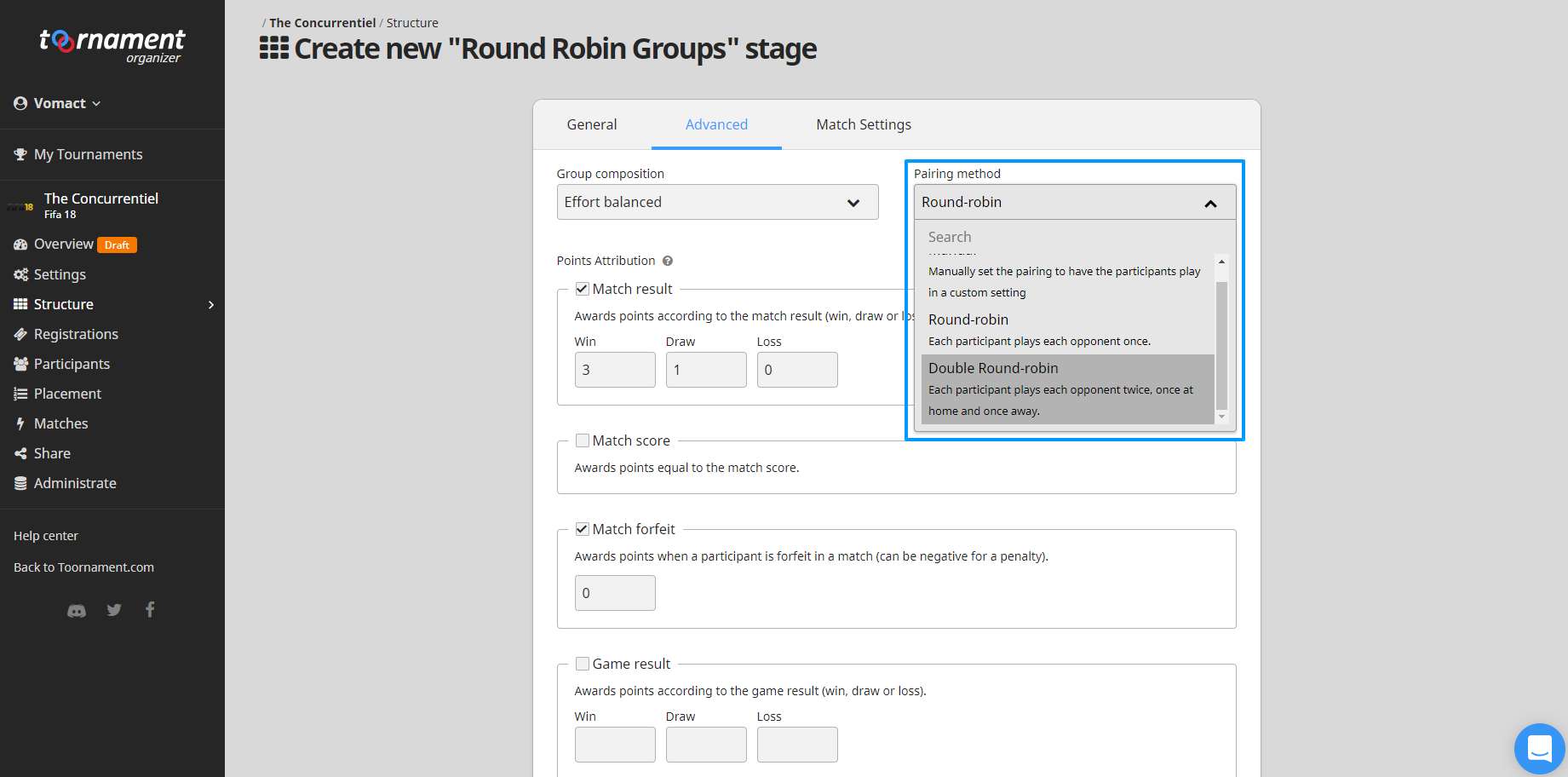 The Manual pairing is for those who want to create a fully customized stage, and is explained in the Pairing Table article.
You're all set!
Changing your Pairing Method will regenerate your Group phase. Better do it before starting the matches!
---
---