Play your matches
WEB
You can access your Tournaments and Matches from the upper menu:

From there, you can check all the tournaments you registered for and the tournaments you play in. Know what, when and where your next match is.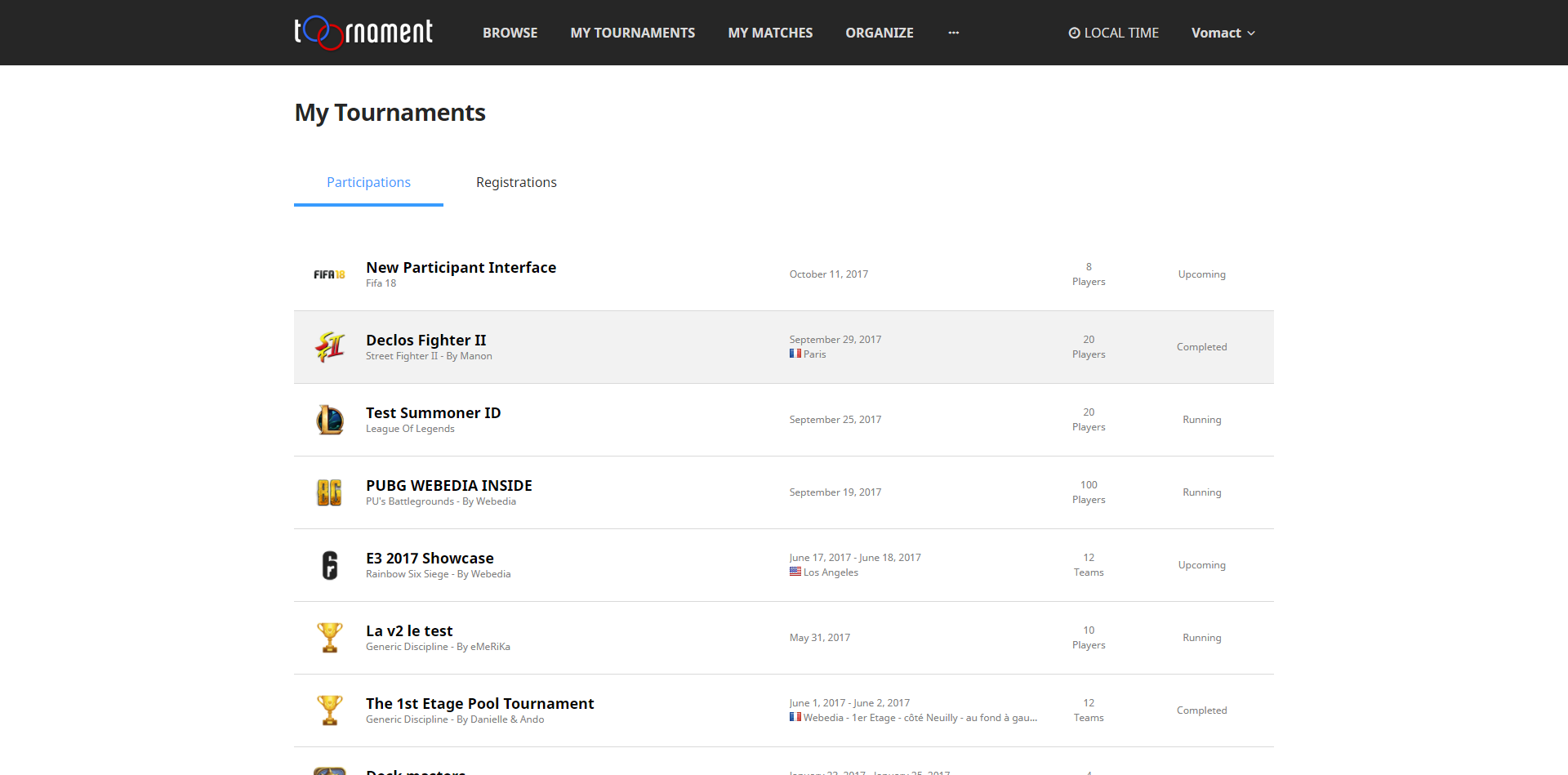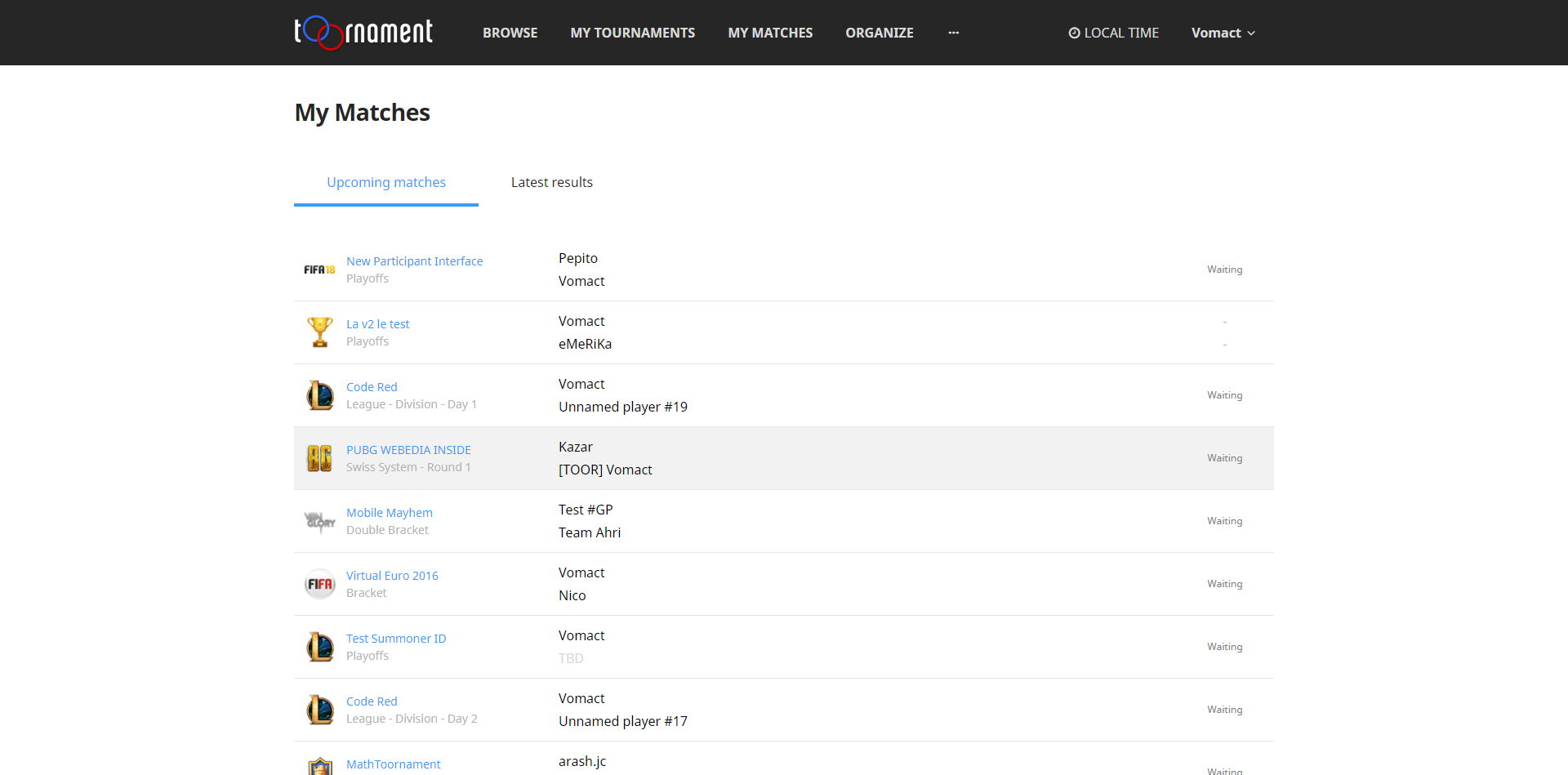 Click on a tournament or match to access the public pages of this competition, and find all of your matches: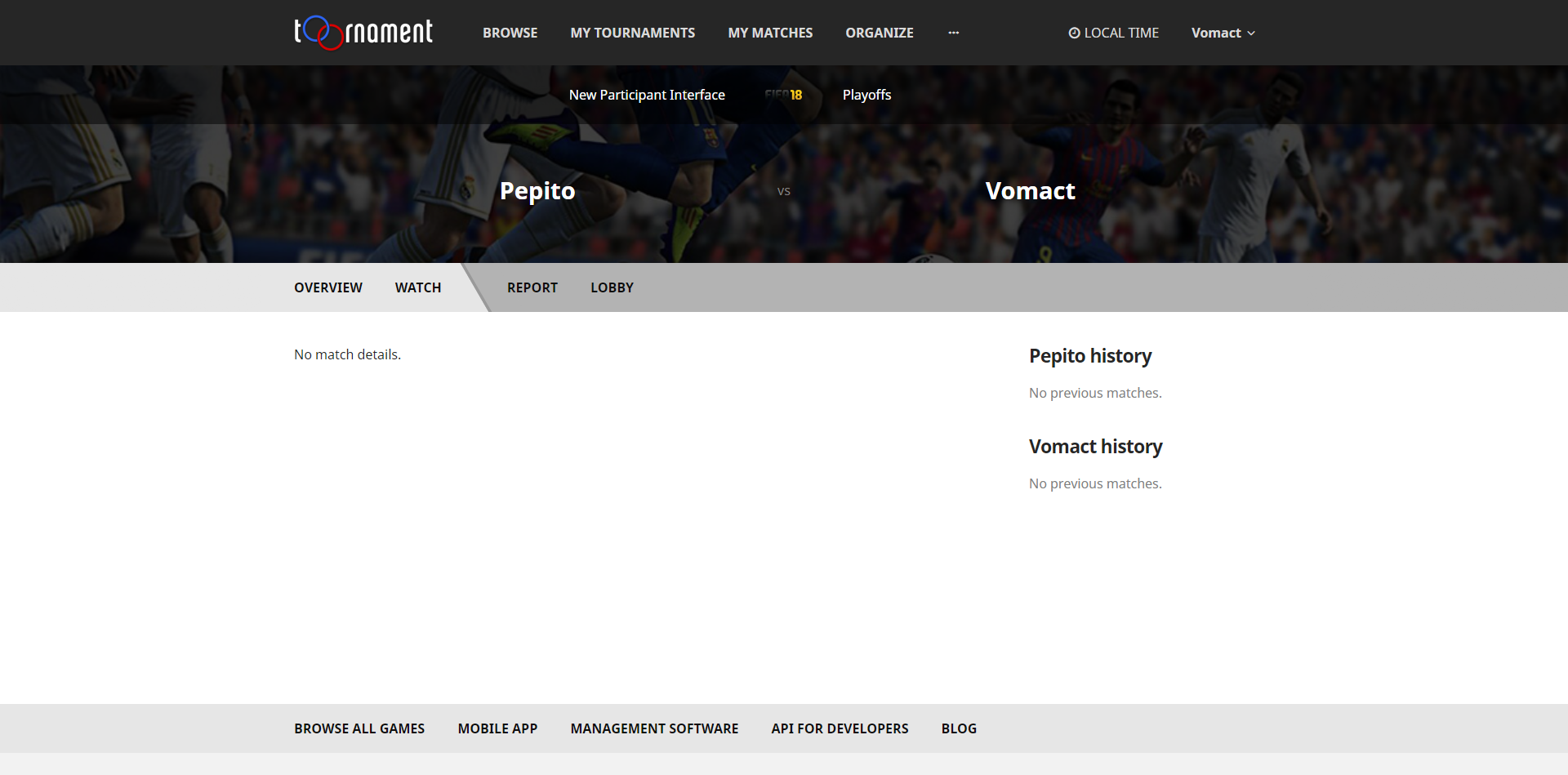 You can then report your results, scores, comments and screen captures.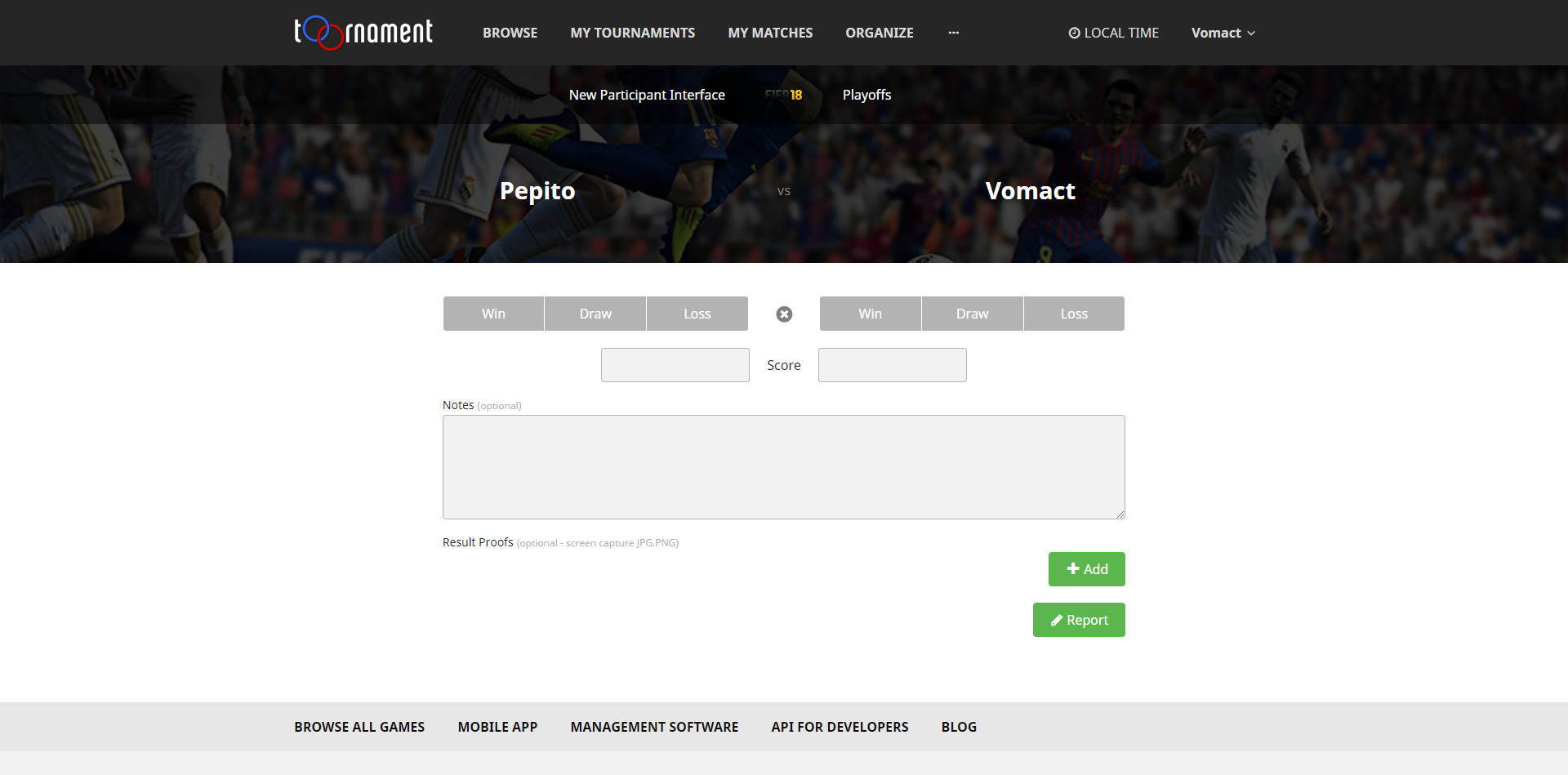 MOBILE
Our free mobile app offers the same possibilities, making it even easier and more flexible to follow your tournaments and report your matches!
Just Sign In with your account to retrieve all your registered and active tournaments.
The app will show you your next match if you have one.
You can then report the scores straight from the app. How easy is that!
With all these tools and features accessible from everywhere, participating in a tournament becomes a breeze with us!
---
---