Krosmaga - Pick & Ban
You can Pick & Ban Krosmaga Gods on Toornament, whatever the match format (Conquest, Last Deck Standing etc.). Here's how it works:
Organizers

Just enable the feature in the "Settings" - "Krosmaga" tab and choose the amount of picks and bans. For example, a Best of 3 Conquest match requires 4 Picks and 1 Ban.
Your registration process will then require the participants to add the classes they plan on using.
Participants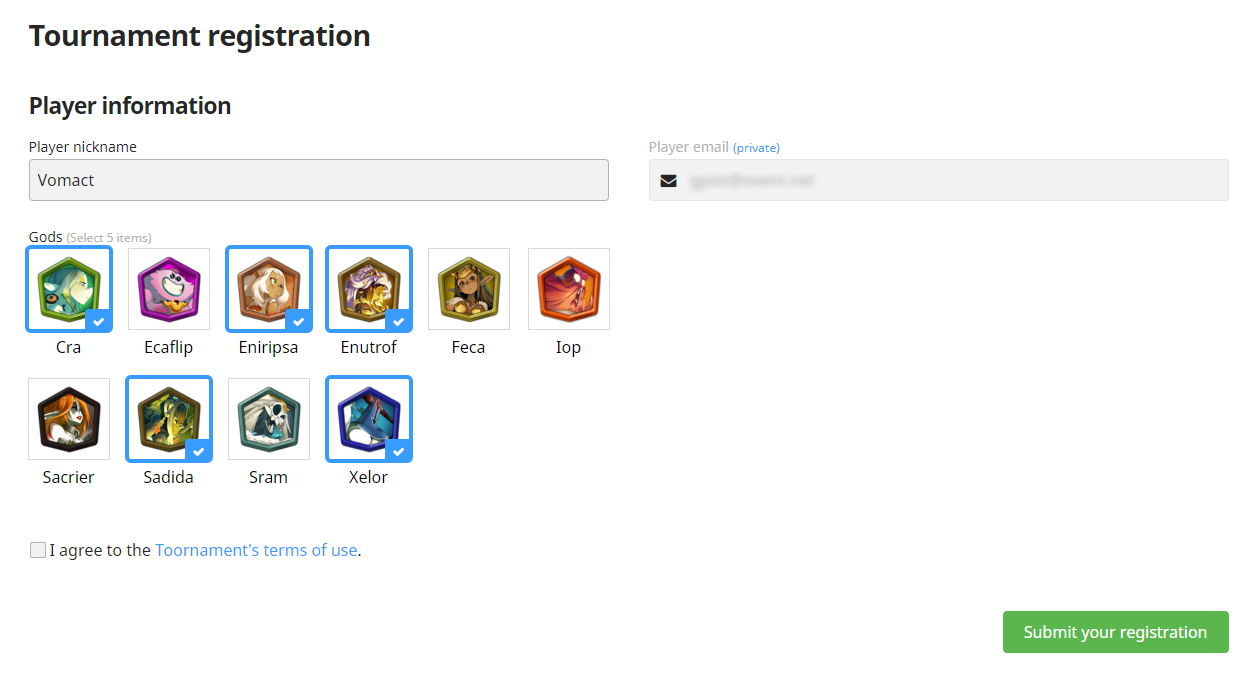 Confirm the gods you will use during the competition when registering
Ban your opponent's god(s) before each match, directly from the Match menu

The Pick & Ban feature is also available on mobile, once again directly from any match you play in!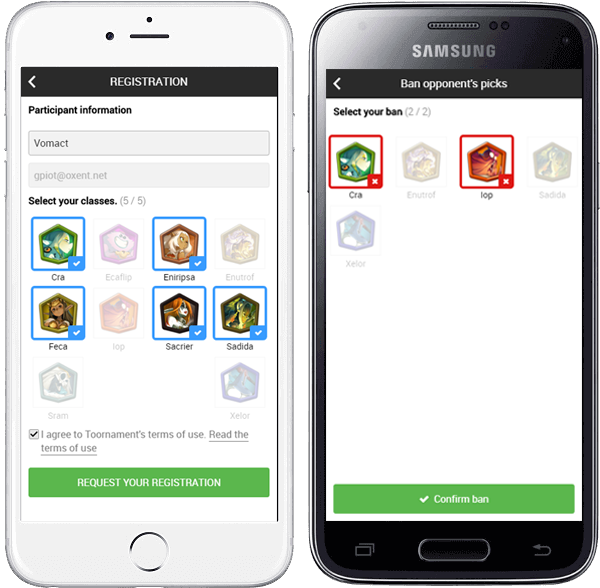 ---
---