Quake Champions - Create a Deathmatch tournament

When creating your BYOC Tournament, you might want to have a Quake Champions Deathmatch tournament?
Here's how to do it!
1. Create a Quake Champions tournament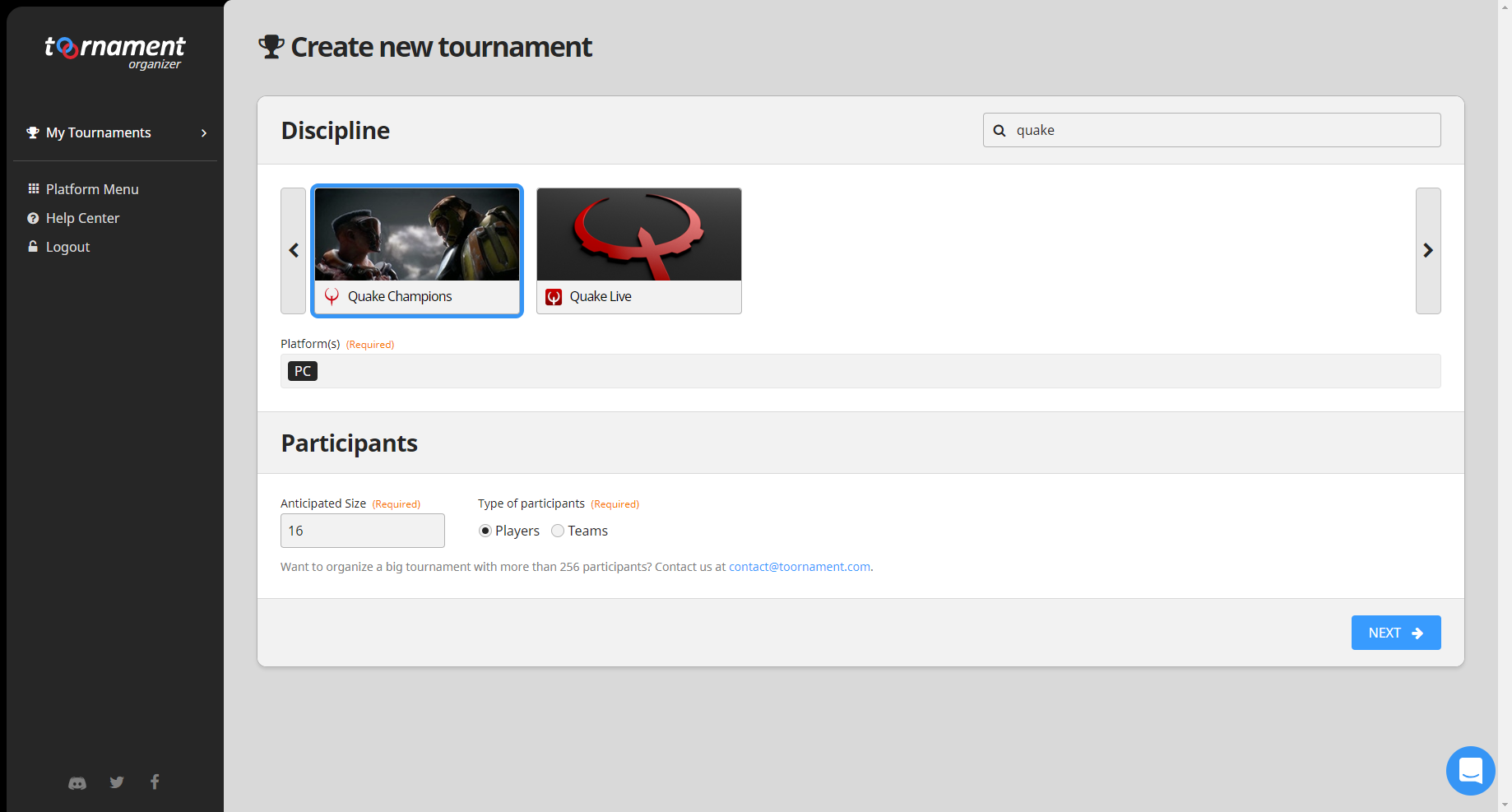 Create a new tournament, and select Quake Champions as discipline.
If you are not used to it, you may refer to our Starter Guide on how to create your first tournament.
2. Configure your Match Format
With your tournament created, you now need to verify the default settings suit you. Head to "Settings" -> "Match".
We suggest using a Fixed Sets format, and you may then choose how many games you want to be played in each, and select "Score-based calculations" to only have to enter each player score in each game, and have the system calculate all the rest!
3. Create a Simple stage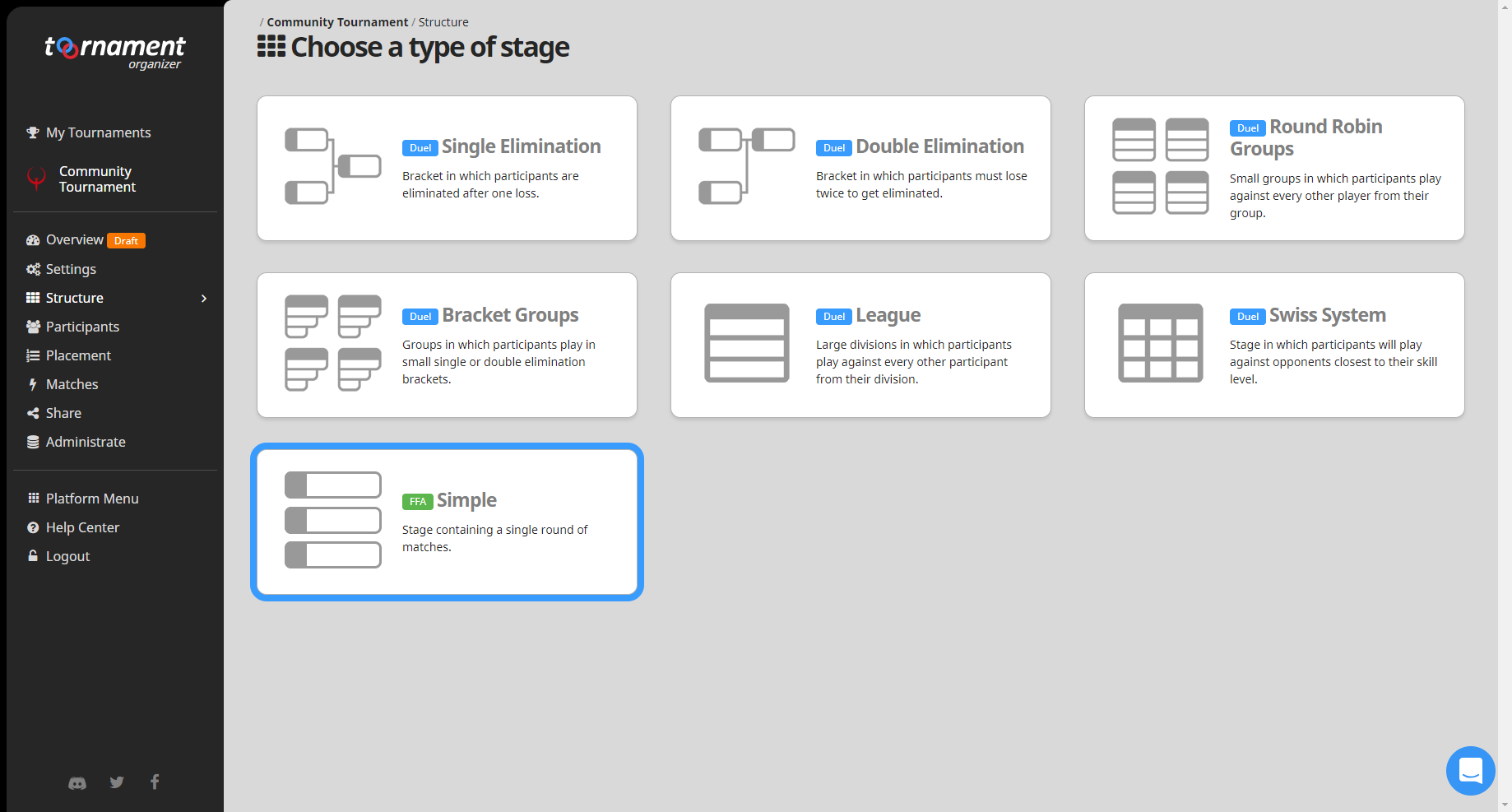 You can create matches of any number of participants, players or teams, thanks to our Simple Stage. Go to the Structure menu and create a new one.
Name your stage, set the number of participants and the number of simultaneous matches to be played (we are talking about matches, and not games within a match).
To simulate a Single-Elimination Bracket, you will need to create a stage for each round, like this for 16 participants, in 4-players deathmatches:
Quarterfinals (Size 16, 4 matches)
Semifinals (Size 8, 2 matches)
Grand Finals (Size 4, 1 match)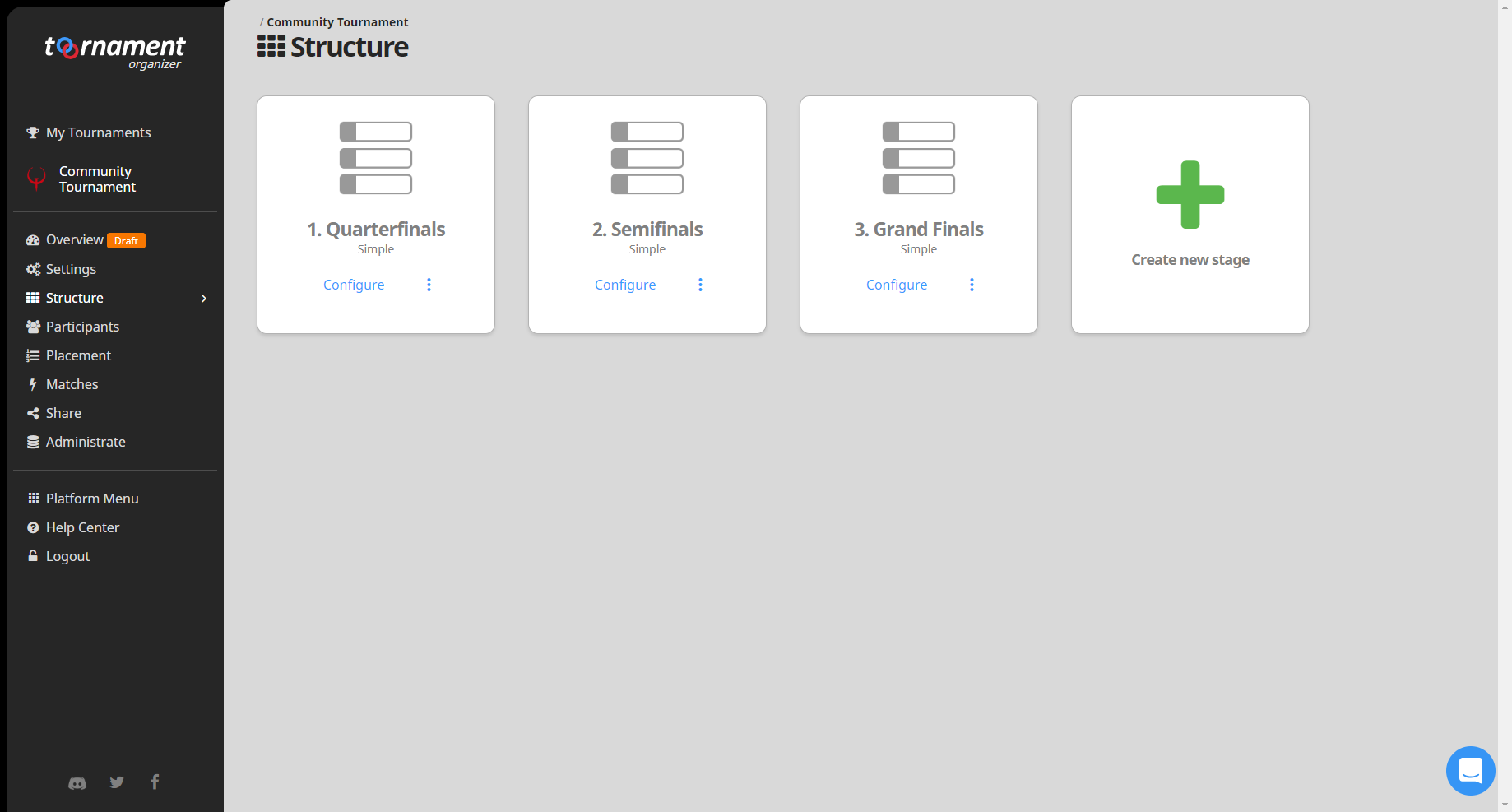 Now, the rest of the process is the same as in
any other BYOC tournament
, except for the Results part, a bit different because of the FFA structure:
7. Enter match results
At the end of each game, head to the "Matches" -> "Name of your Simple stage" menu and enter the points earned by your participants, because they will not be able to report themselves.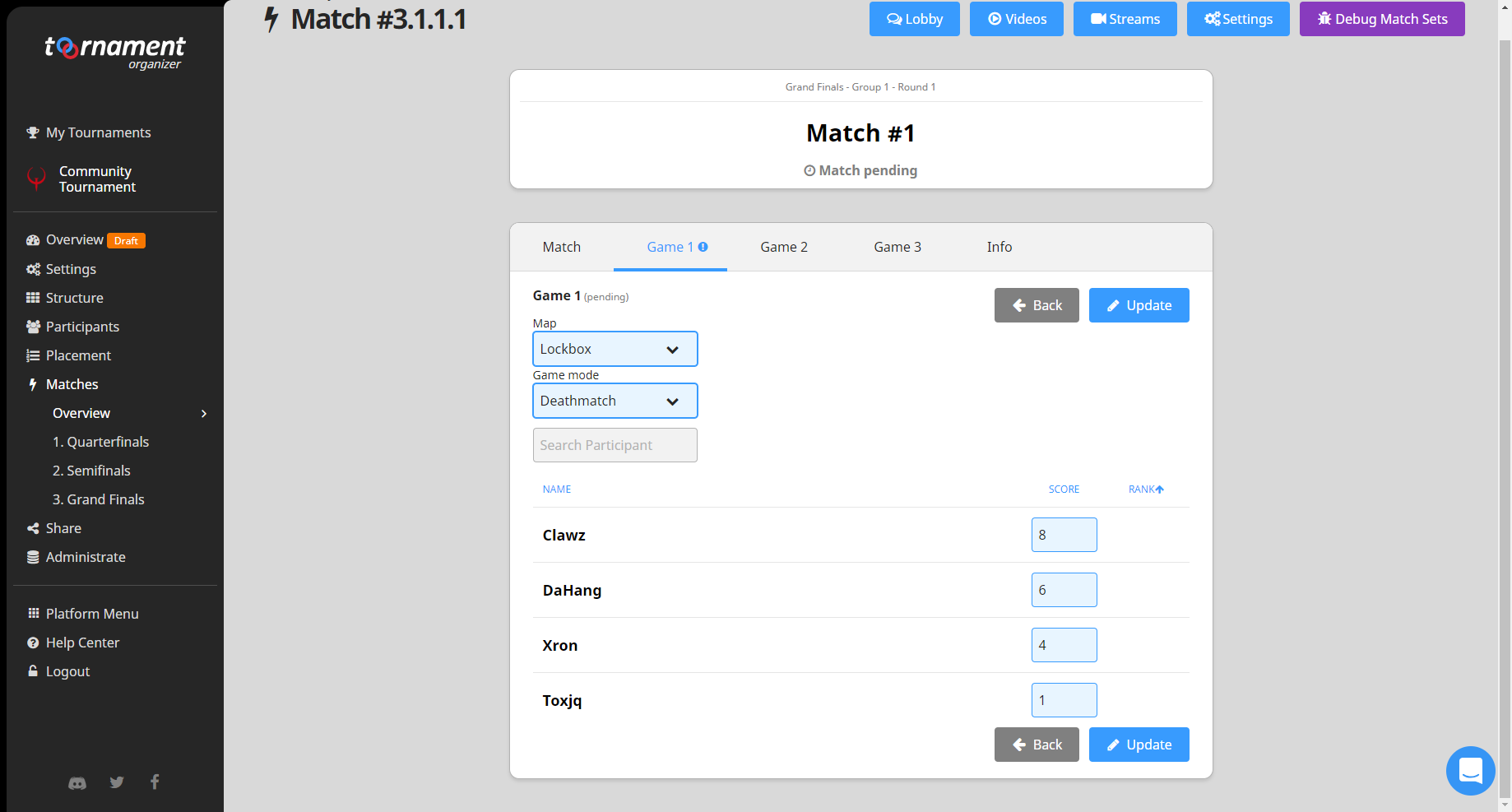 The system will add all scores from games in a match to create a Match ranking, and at the end of a match, you will easily find the participants that should move forward with the tournament, to be placed in the next round, just like you did the first time.
Here you go, you have a fully functional and awesome Quake Champions tournament!

---
---