Participate in a BYOC tournament
All of BYOC competitors can join the BYOC Community Tournaments that are organized during the Quakecon, here's how to proceed!
This guide is destined to Quakecon 2018 BYOC area players.
Note that things are explained for the Desktop version of Toornament, but there also is a
Mobile App
, and things are pretty much the same there!
First thing is obviously to create your account and log in! Once you are connected, head back to the List of BYOC tournaments, where you can click on the tournament you are interested in!
1. Register in the tournament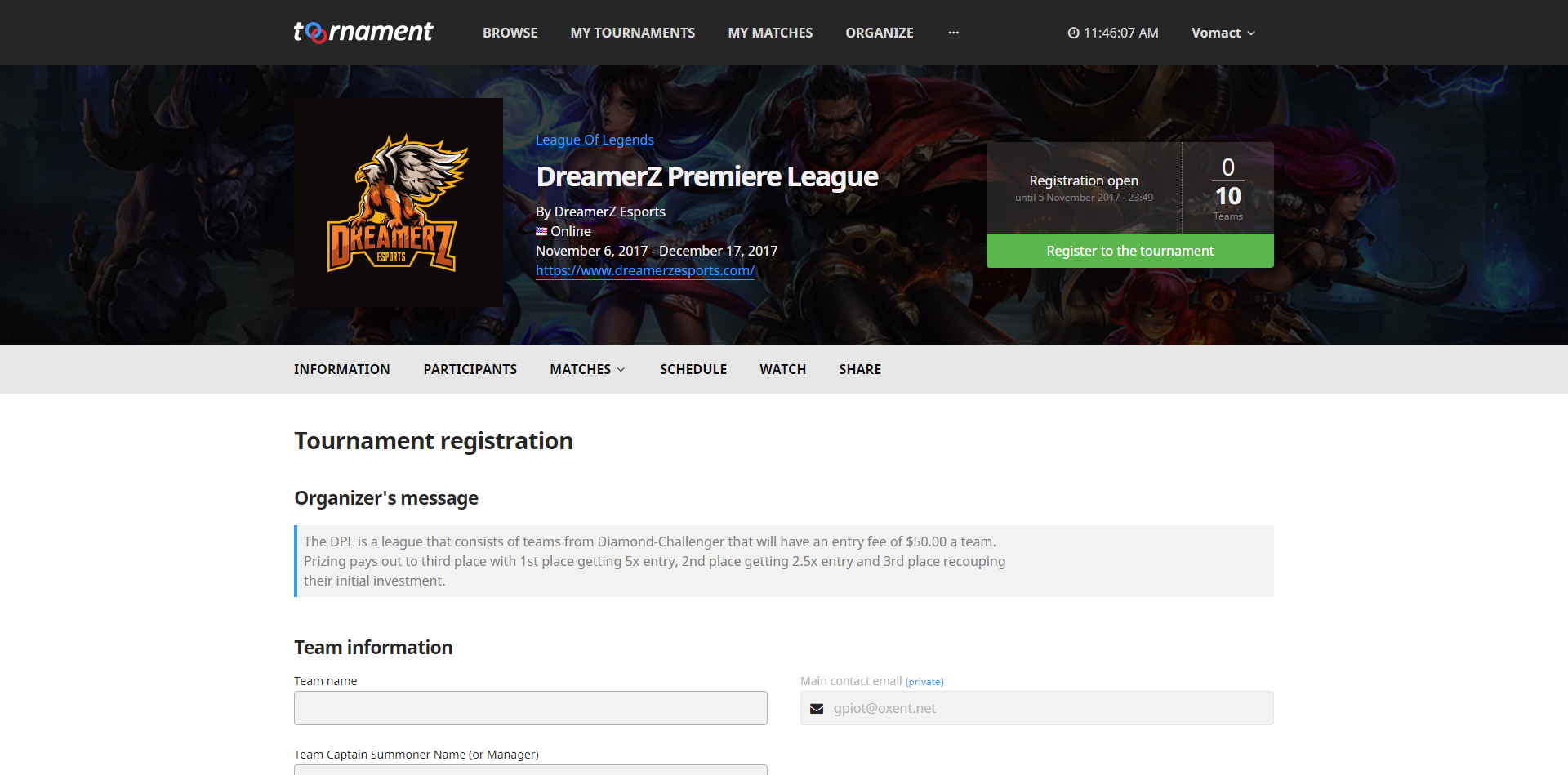 Simply click on "Register to the tournament".
You will be prompted with the Organizer's message, and the fields you have to fill in order to register for the tournament.
When it's all filled up, "Submit your Registration"!


2. Check your participation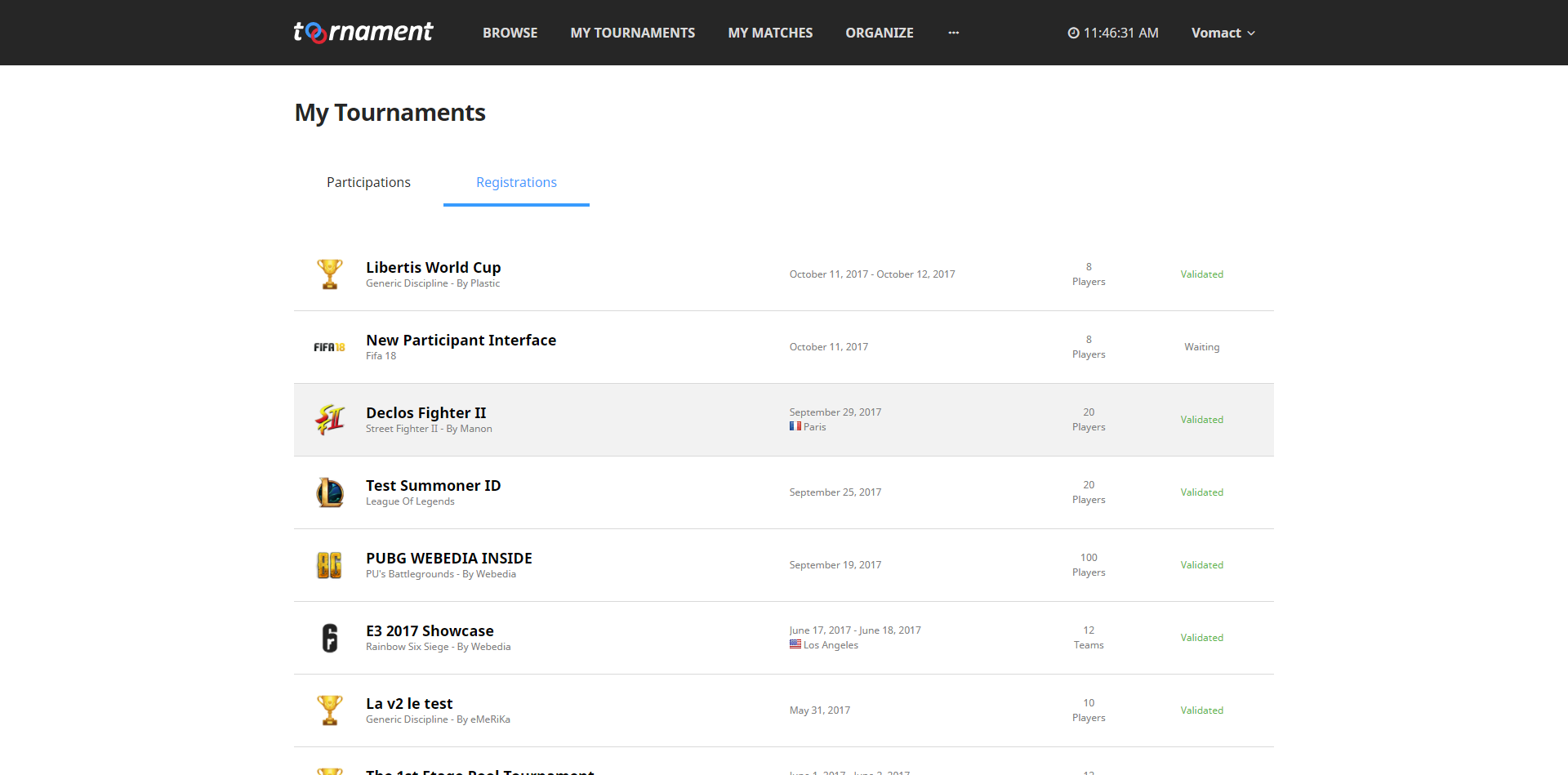 The next step is for the organizer to review your registration; and you can check its status under My Tournaments -> Registrations. All tournaments you have submitted registrations for will appear on this page, with their current status displayed.
Its Participations counterpart is for all the tournaments that you (have) participate(d) in!
Click on a Tournament to access it and see its details. You may edit your information at any time while you wait for the organizer's validation, but be careful, if you edit them after you have been accepted, you will have to get validated again!


3. Check in!

If the organizer chose to, you will need to Check in before the tournament starts to confirm your presence. To do so, simply check the tournament status on the front page, and click on the Check-in button when prompted!
6. Meet your opponent, play your matches and report your results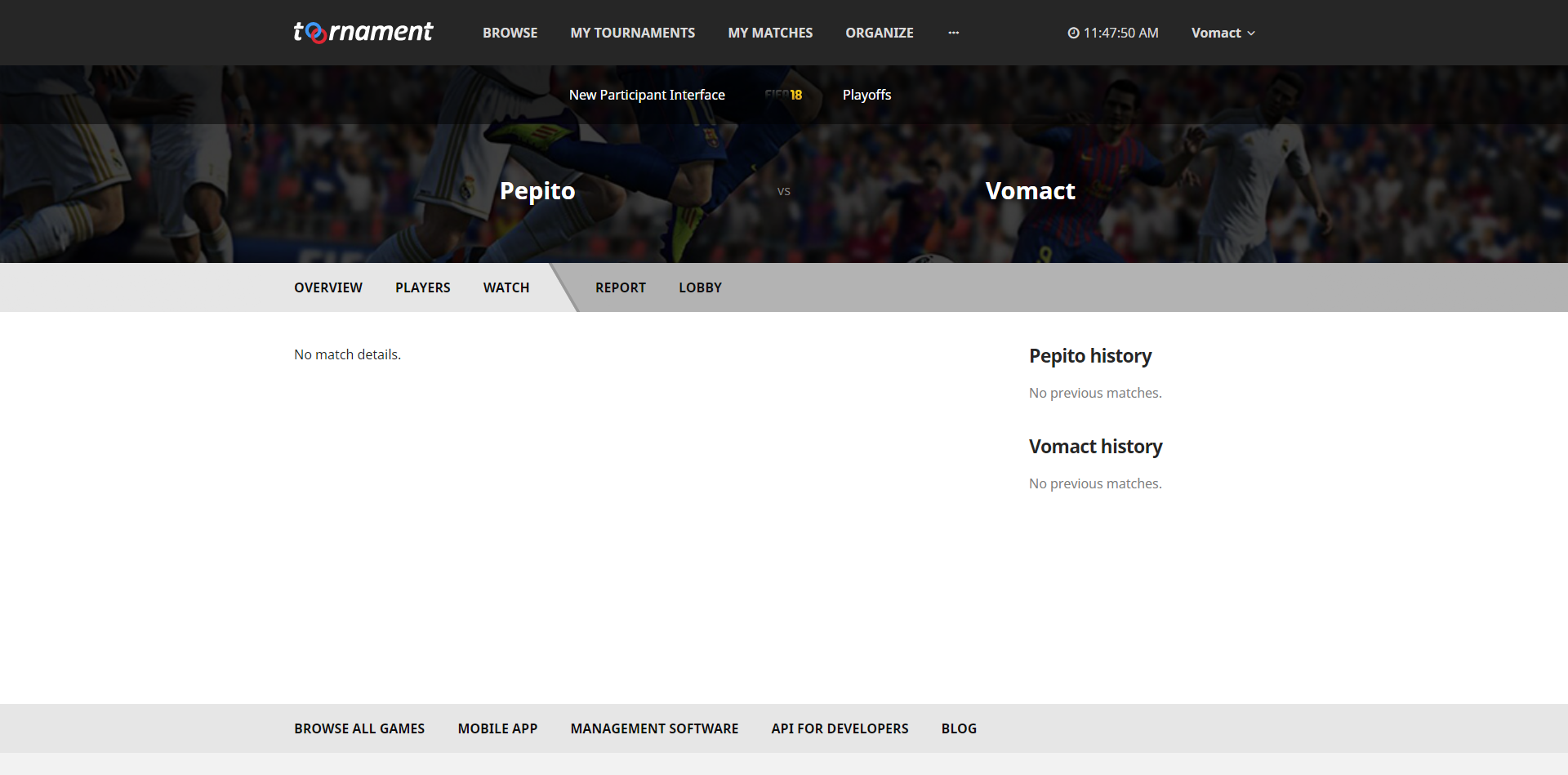 Every single match you have to play can be accessed from its tournament pages, with an option to Report the score if the Organizer enabled this feature, and a Match Lobby to chat with your opponent.
That's also the place you will find all the information needed to contact your opponent in-game, as was asked during your own registration, and especially the BYOC Seat Number!
Once you have played your match, you can Report the result and score, and move onto your next match!
Bonus: Everything you did can be done on Mobile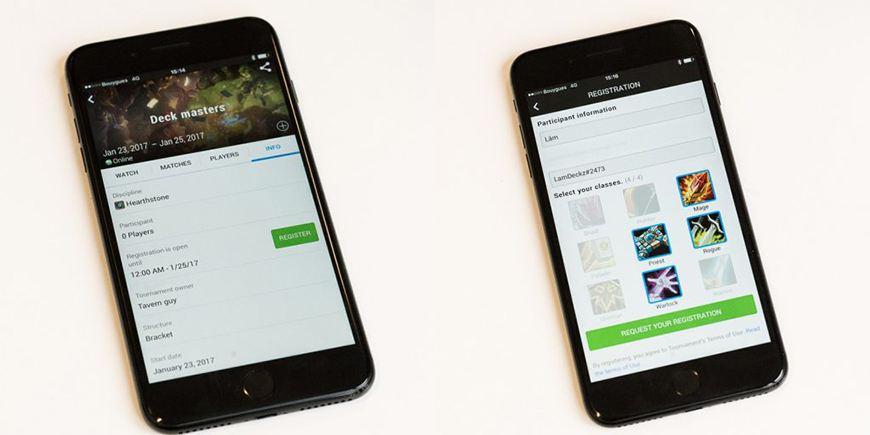 Register, Login, Choose a game and a tournament, apply for registration and play your matches... All those can be done directly through our Mobile App, which is just as free as the rest of the platform!
At the time being, only the Match Lobby is missing from the Mobile App, but it should not be long before it is also available there!
---
---