Organize a BYOC tournament
During this Quakecon, you will be able to create BYOC Community Tournaments at will, for your friends and everyone else to take part in, on any game!
In this article, we're going to see how to create and run your BYOC tournaments, nice and steady.
First, create an account on Toornament, it's entirely free, and only needs you to provide an email address. Then head to the Organizer Dashboard and let's play!
1. Create the tournament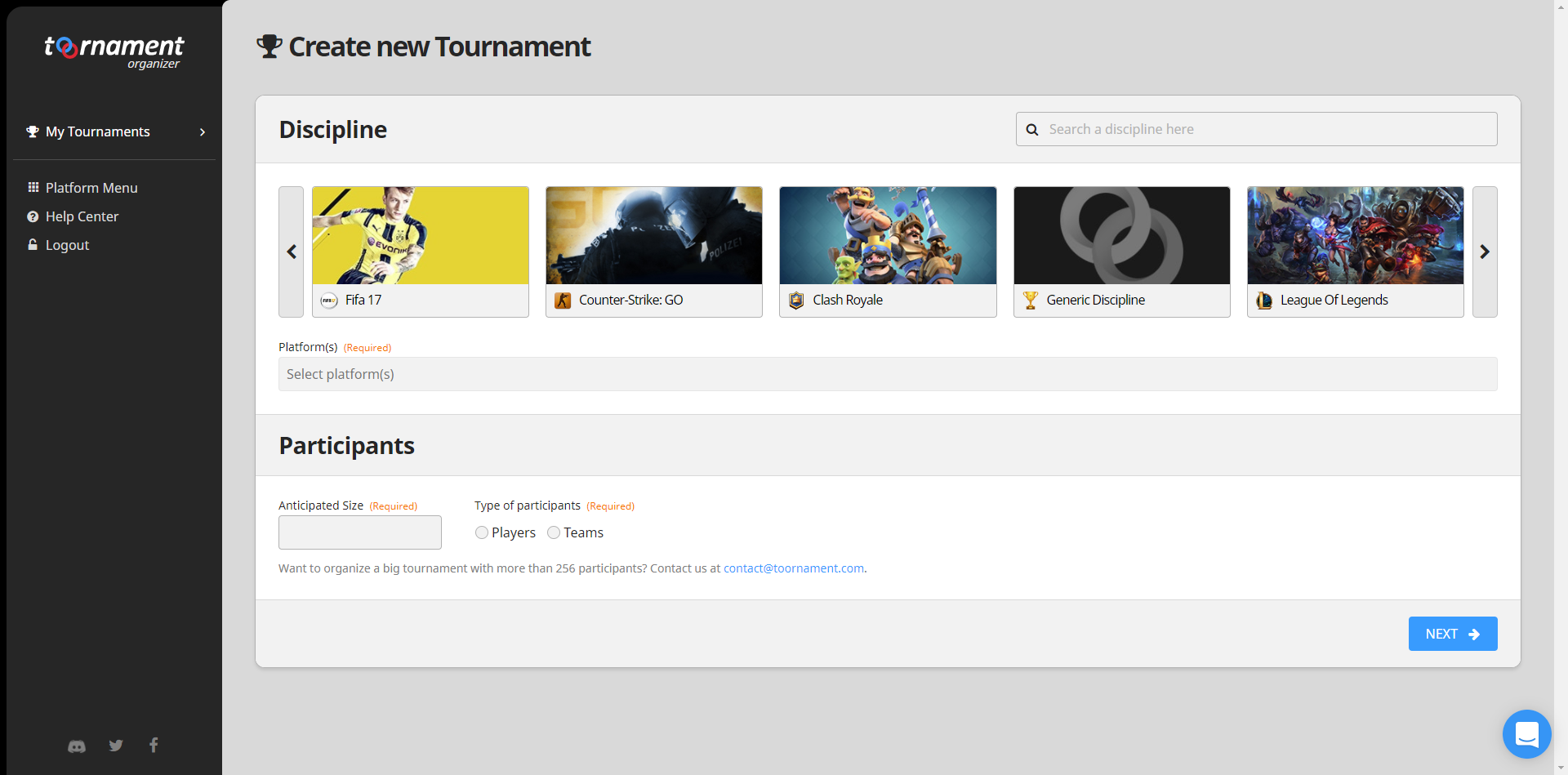 In your Organizer Dashboard, you're gonna see this button to create a new tournament. Simply click it, and fill in the required information. As always, the more the better, as it will allow your participants to learn all they need to know about the tournament they're about to play in!
Among important information you have to provide, make sure you do not forget:
The Discord Link to the Quakecon Tourneys: https://discord.gg/VnYDdst
Your own Discord ID in the Description of the tournament
Your BYOC Seat number
So that people will be able to find and contact you about the tournament organization!
Make also sure you enable the Check-In feature if you organize a tournament that's not with an immediate start, so that participants confirm their presence!
If you have other players willing to manage the tournament with you, we have a whole Permissions System to let you organize things and have everyone able to do his job!
2. Choose a structure/format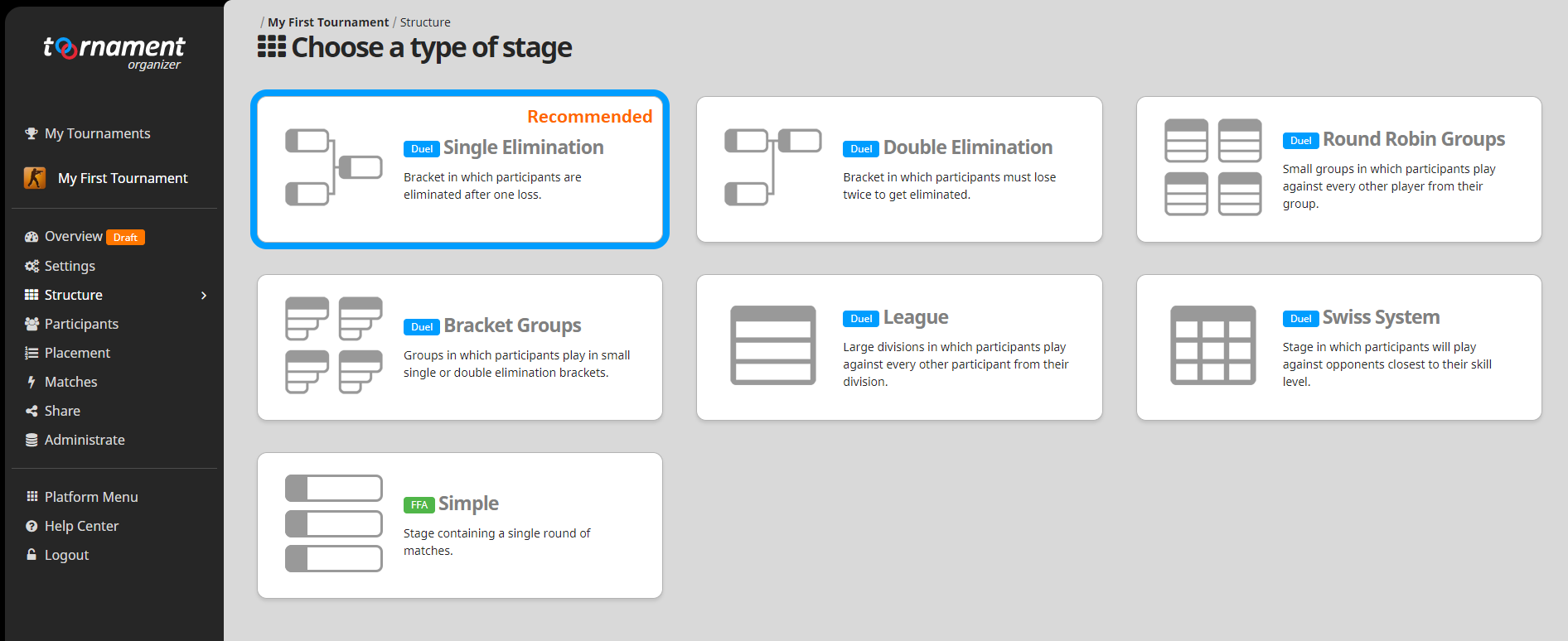 The next step is for you to choose what kind of tournament you want to play. How many participants are you going to pit against each other? The choice is yours, but we recommend you keep things simple and straightforward, one to two stages structures are nice, and you can not go wrong with Elimination Brackets!
If you want to learn about the other structures, please refer to this help center article.
3. Manage your participants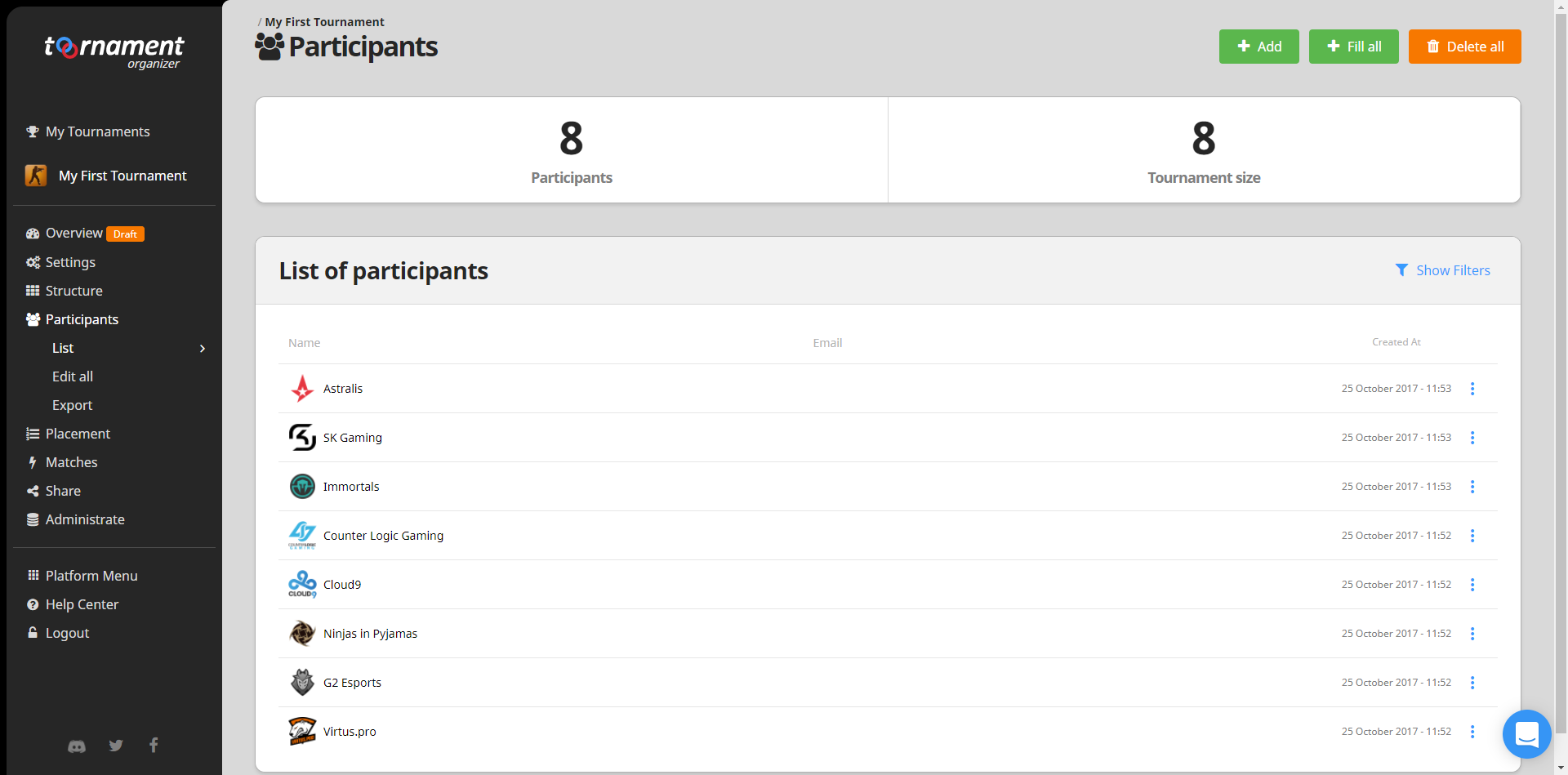 Simply open the registrations to your tournament so that anyone in the BYOC can participate!.
You also have to create
4. Publish your tournament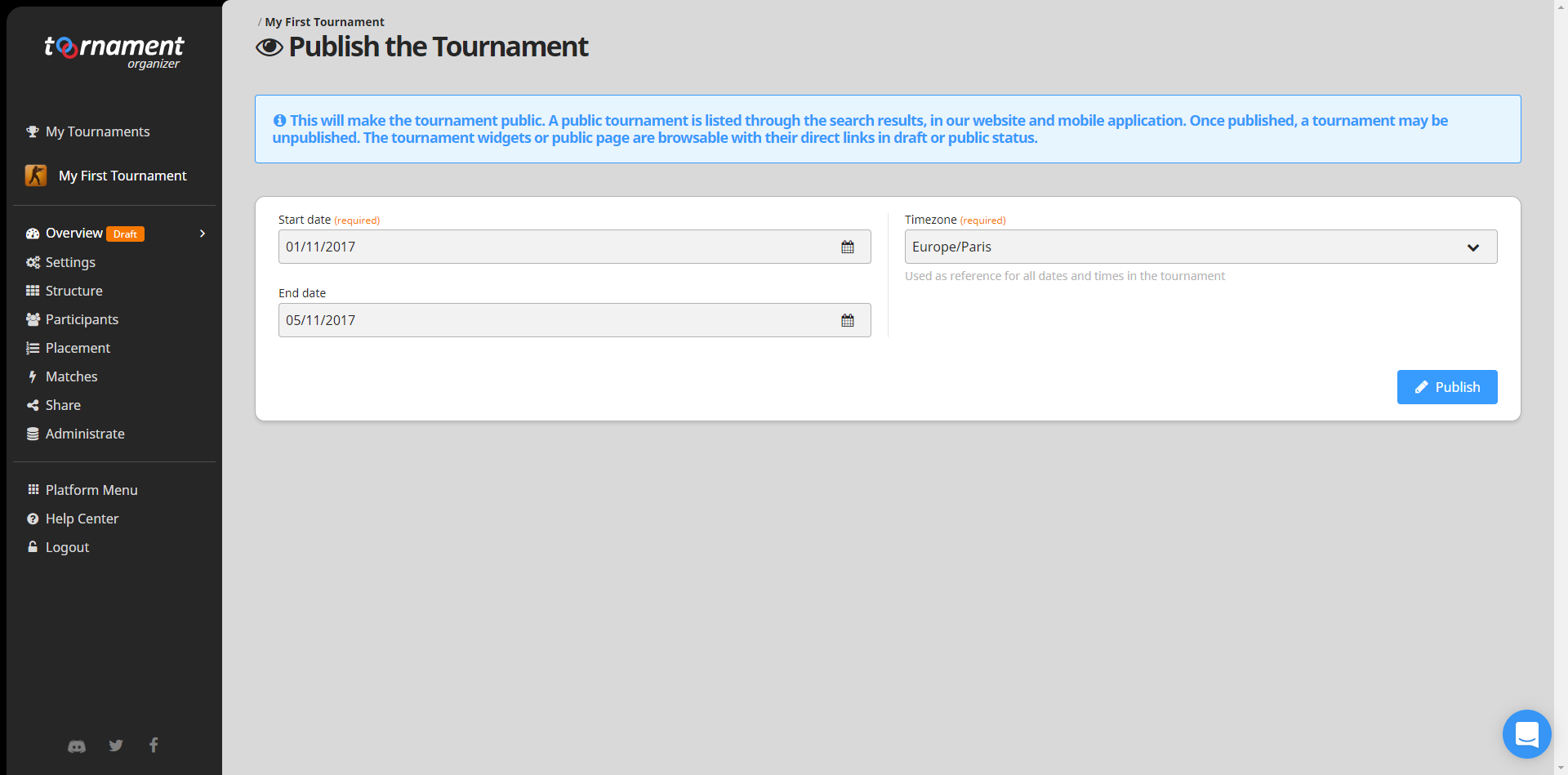 Next logic step, unless you prefer keeping your tournament private for your friends only, is publishing it, so that potential participants can find it, and apply for registration.
5. Place your participants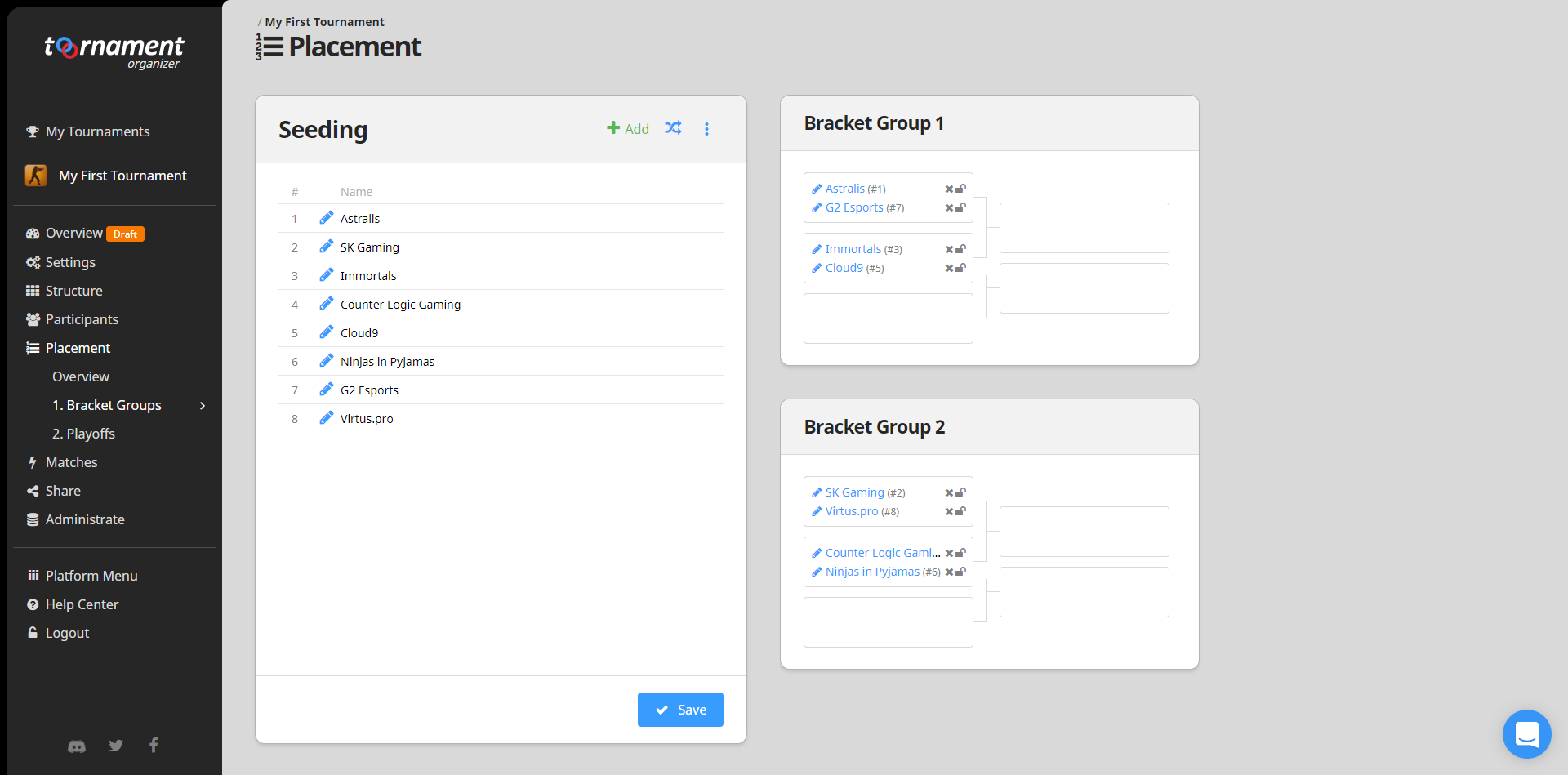 When your participants are created, or accepted through registrations, your next mission is to place them in the structure you've created. The detailed process is explained here.
6. Enter match results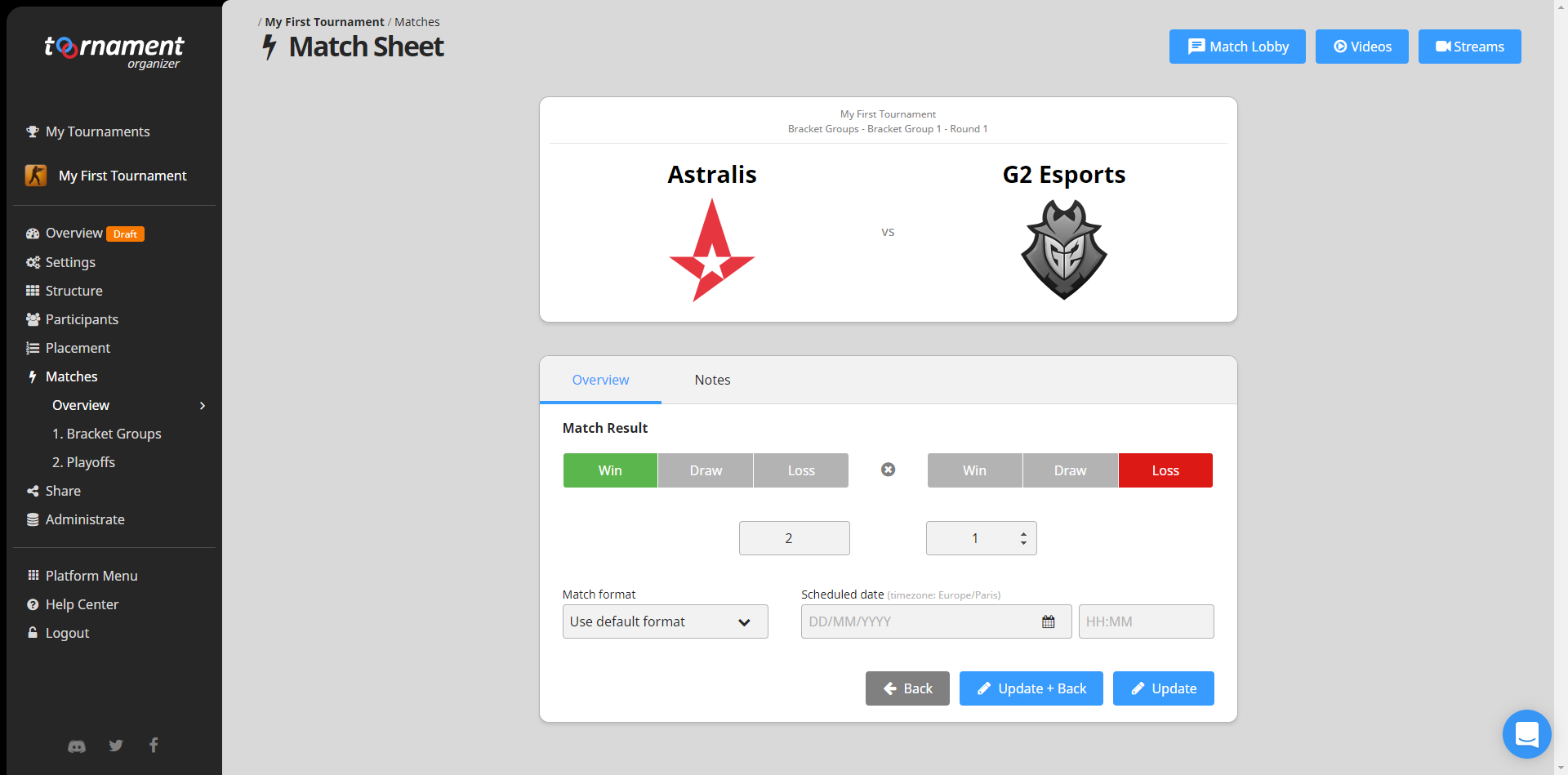 In most of the cases, match results will have to be manually entered. If you enabled the Participant Report, your participants will be able to report their results after each match they play in your tournament, both on the website and the mobile app. You'll only be needed in case a dispute emerges.
As of now, two exceptions to this rule of thumb, with the LOL Tournament Codes and CS:GO eBot, allowing you to automatize the result report.
---
---