Manage your Participants
Managing your participants is a prime condition to run a smooth tournament. There can be issues, that generate delays or change of plans... The more you've checked them, the better!
Fill or invite
There are two ways for you to build your participants' list:
Good: Fill your participants slots manually with the "Participants / List" option panel in your dashboard.
Better: Open your registrations and share your Registration Page. You can accept or reject registrations.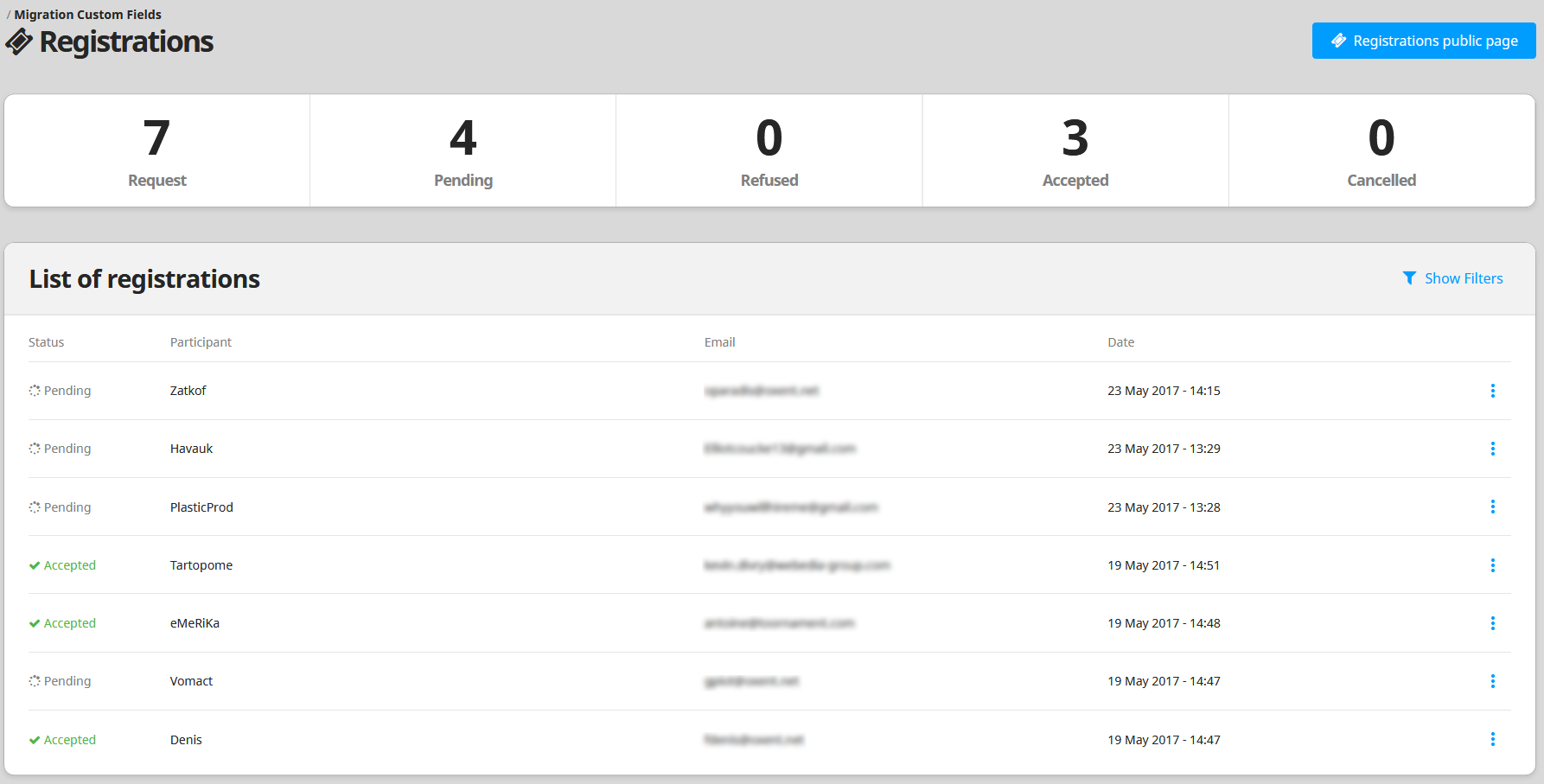 Both can of course be combined: you can for example start to open registrations and fill in the last slots yourself.
Mind the mail!
Most of tournament organizers, team leaders and participants overlook the mail process. We've all been through the "lol@lol.com" moniker...
What looks like a little time-saver may cost you way more later: you'll have trouble contacting your participants.

Even more important: our participant dashboard and mobile app are the best companion tools for your participants. When logged in, they can follow the tournaments they play in. Staying up to date with their next match, reporting their results... All these benefits are available using the right mail.
Custom fields
Custom fields will also help you to gather useful information with your participants.

In-game nickname, Twitter, Battle.net handles... You can set these custom fields public or private. Your participants will then be able to easily connect to each other!
---
How did we do?
---